Our V-Day Pick
Fan Favorite
On Sale
Ships Nationwide
Fan Favorite
On Sale
Fan Favorite
On Sale
Care Instructions
Environment
Dried flowers are happy in any environment. They especially help brighten up dark corners!
No Water Needed
Dried flowers do not need any water, and stand up on their own in a vase!
Gifting
Perfect for housewarmings, celebrations, or even your own home! Pair it with a vase and candle.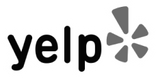 We take pride in delivering 5-star service.